Children's playgrounds floorings
Rulifes offers several surface options for children's play areas that guarantee the safety of small users with a line of non-toxic products, free of volatile organic content that are practically odorless and safe for children and the environment.
Our product lines include tiles and on site application solutions with their corresponding pre-molded adhesives and components for safety coatings that guarantee maximum adhesion and resistance to adverse weather conditions.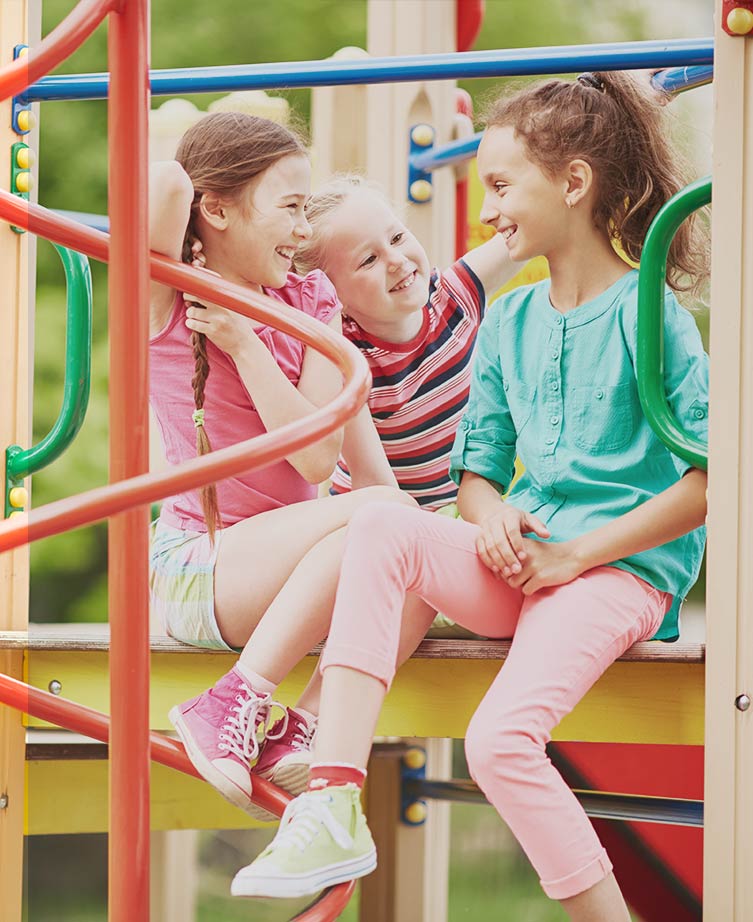 In the following sections you will discover which is the option that best suits your need.
MODULAR SURFACES
Rulifes offers a system of modular tiles that combine safety, simplicity and profitability in a type of flooring that is easy to install and maintain.
Available in two types: SBR rubber (100% recycled) and EPDM tiles (recycled base with virgin rubber upper). Park mosaics provide reliable protection against injury by meeting all safety standards.
They are manufactured under strict quality conditions that guarantee maximum coherence between parts, easy installation and reduced maintenance.
They can be placed indistinctly on asphalt, concrete or any stable and uniform surface. Its design, based on technical research, allows optimal drainage and good resistance to high temperatures.
ON SITE SPILLAGE
Poured-in-Place surfaces provide excellent fall cushioning and have a high durability index, they are ideal for playgrounds, playgrounds, as well as for swimming pool and aquatics environments. They are also suitable for trails and racing lanes.
Poured-in-Place surfaces adapt to all types of design and surface, allow wonderful combinations of patterns, graphics and colors that can not be achieved with regular mosaics.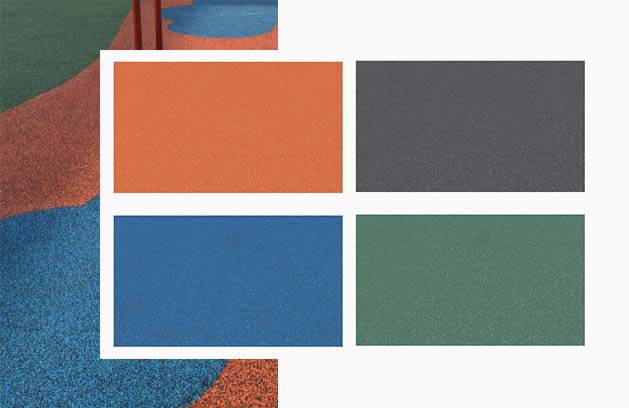 All color ranges are resistant to weathering, UV rays and premature aging of the material. Its design also includes technological practices that reduce the absorption and emission of heat with high standards of elasticity, cushioning and resilience.
Rulifes has a professional team of installers who move to the place to perform the installation to measure, using a mixture of graduated rubber particles with polyurethane binder resulting in a continuous, durable, porous, durable surface of custom design.