My Wellness, the technology that captivates, motivates and engages your customers.
MY WELLNESS
Mywellness is the first open platform in the industry based on a cloud that allows operators of wellness facilities to manage their business more profitably and efficiently by constantly monitoring the wellness lifestyle of each client.
Mywellness adapts to your business model, helping you improve your services to offer users a complete and attractive training experience. This platform helps you please your customers, support your coaches and increase your business opportunities.

BENEFITS OF THE PLATFORMHELP MEET YOUR MEMBERS BETTER
MEET YOUR MEMBERS BETTER
Know every detail of your members thanks to the biometric analysis and the answers to the profiling questionnaires. This information will allow you to provide highly customized training programs.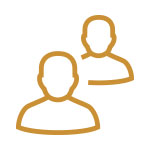 IMPROVE YOUR TRAINING SERVICE AND MAKE IT MORE EFFICIENT
Prepare personalized training and keep in touch with your members. With mywellness you will offers to your members the best coaching service of the market.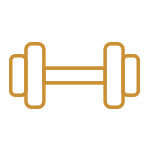 DESIGN MORE CHALLENGING TRAINING ROUTINES
Organize attractive challenges, motivate your members and keep them informed about the activities taking place on your club. With CHALLENGE and COMMUNICATOR, your members will be more and more engaged.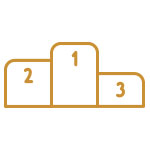 ENHANCES THE INDIVIDUAL TRAINING EXPERIENCE
MWC provides an individual training experience that will be unforgettable for each of your members. Thanks to UNITY, UNITY MINI and UNITY SELF, your customers will enjoy an unprecedented and fully connected interactive experience.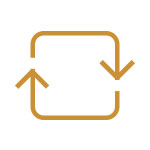 POTENTIALIZE GROUP TRAININGS
Offer unique group trainings and extraordinary collective experiences. Technogym's professional group training applications, such as TEAMBEATS ™, Group Cycle ™, SKILLROW ™ and SKILLMILL ™ CLASS, will allow you to make your classes a truly unique experience.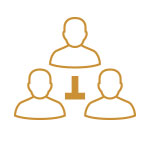 IMPROVE THE INDOOR EXPERIENCE OF YOUR MEMBERS
Provide your members the freedom to choose how to connect. Mywellness band, mywellness app and mywellness key have been specifically designed to allow your users to choose the connected training experience they prefer.
MONITORI CUSTOMER'S LIFESTYLE OUTSIDE OF THE TRAINING FACILITY
Extend your services beyond your facilities and improve the lifestyle of each member; when tracking their activities with our apps and monitoring devices. All the information that is captured is synchronized in mywellness cloud.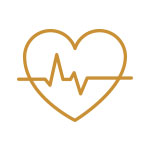 OFFER THE BEST EQUIPMENT FOR THE BEST MYWELLNESS EXPERIENCE
Provide your members the satisfaction of training with the best and most up-to-date equipment in the market. The functional characteristics, the technology and the design are elements that have always distinguished Technogym equipment being considered the best in the market.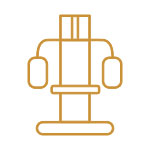 KEEP YOUR MEMBERS DATA SECURE
All data registered in mywellness comply with the laws regarding privacy of its users. You can manage the performance of the members and all the useful information that allows you to grow and improve your business with maximum privacy.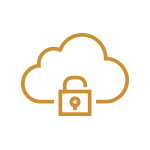 THE WELLNESS LIFESTYLE OF YOUR CLIENTS IS KEY TO THE STRENGTHENING OF YOUR CRM
Ofrecemos una amplia gama de productos que te mantendrán en contacto con los miembros de tu club.
UNA EXPERIENCIA SENCILLA Y CONECTADA
Ofrece a tus clientes una experiencia intuitiva en tu gimnasio con mywellness Band o Technogym Key.
OFRECE A TUS CLIENTES UNA EXPERIENCIA MÓVIL SIN PRECEDENTES
Mywellness app te permite interactuar con tus clientes dentro y fuera del gimnasio, es una herramienta fundamental para involucrarte con tus usuarios, promocionar tus servicios con la posibilidad de personalizarlo con tu logotipo y tus colores.
¡TODOS TUS CLIENTES CUENTAN! TOMA MEDIDAS PARA EVITAR EL ABANDONO
Un servicio de alerta te permite comprobar qué clientes están a punto de abandonar para que puedas concentrar tus esfuerzos envolver a captar su interés.
FAMILIARÍZATE CON EL ESTILO DE VIDA DE TUS CLIENTES Y MEJÓRALO
Mywellness registra todas las actividades de tus clientes tanto indoor como outdoor, lo que te permite crear programas de entrenamiento adecuados a sus objetivos y hábitos.
APOYA A TUS ENTRENADORES CON MYWELLNESS
Utiliza el Staff Planner para organizar y llevar un seguimiento de las actividades y las citas del personal.
Gracias a Mywellness los entrenadores pueden acceder a nuevos programas de entrenamiento y video-tutoriales de los ejercicios para mejorar y llevar un seguimiento de las preferencias de sus clientes.
CONQUISTA A TUS CLIENTES Y SORPRÉNDELOS CON UNA NUEVA EXPERIENCIA
Mywellness está diseñado para ayudarte a retener a los clientes. Un especialista digital te asesorara para configurarlo en función de tus necesidades específicas de negocio.
Bienestar a toda hora y en todo lugar.