We offer best brands, since we only partnered with the top
Discover each one of the company behind the Rulifes´s integral wellness concept.
Our commitment with quality are reflected on a premium range of fitness and wellness products guaranteeing excellence in all goods and services chain.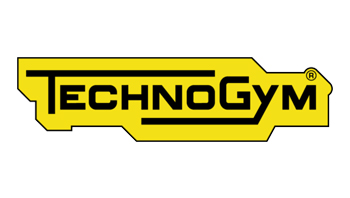 Italian leading company in the manufacture of fitness equipment. It was founded in 1983, by Nerio Alessandri, who has also coined the concept "Wellness" as we know it today:
A lifestyle that integrates physical activity, correct nutrition with a positive mental attitude
Technogym develops an extensive variety of fitness equipment where high quality, design and cutting-age technology are unified to create state-of-the-art fitness equipment with a fully connect wellness experience.
Technogym´s expertise and reliability stablishes it Official Fitness Equipment Supplier to the Olympic and Paralympic Games, from Sydney 2000 to PyeongChang 2018, as well as partnerships with other well-renowned global sport events, such as Pan-American Games, Youth Olympic Games and Commonwealth Games.
With more than 100 years of experience Artesian Spa is one of the most important hot tube and hydrotherapy solutions worldwide provider. High quality standards, craftsmanship and technical innovation is extended throughout its wide range of products.
Innovation, quality and affordability Get RXd designs, manufactures, and distributes exercise equipment for traditional gym and club markets on the fields of strength, conditioning, functional training, and high intensity interval training. Get RXd is the perfect training equipment for your garage gym, cross training affiliate or box, or functional training gym.
GrassTex is a world leader in manufacturing synthetic turf for residential and commercial applications. Pioneer in the creation of safe, durable turf technology thanks to its Dow urethane backing. GrassTex offers the Hi-Tech turf system which incorporates cutting edge polyethylene fibrillated fibers for playability along with a texturized nylon thatch for performance combined with a new polyurethane backing called Silverback. Now golf, football, baseball and landscape turf can benefit from the increased durability of our Hi-Tech Silverback backing system.
Greenfields' provides high quality and multi-generational appeal outdoor fitness equipment that help building healthy communities. Its rugged constructed outdoor equipment – even those with moving parts – are virtually maintenance-free and require no lubrication. Its Signature Accessible Line makes outdoor gym equally accessible to able-bodied and mobility-impaired users. Greenfields', unique in the industry, Professional Series Line offers cutting-edge hydraulic exercise apparatuses with bi-directional pistons and adjustable resistance for a customized workout.
Designed for fitness enthusiasts, athletes, and professionals that are interested in taking their cardiovascular fitness to a new level. Its unique concept offers a high intensity, low impact workout for both aerobic and anaerobic conditioning. This product can perfectly be adapted to all kind of workout such as rehabilitation, circuits training, personal training, high intensity intervals and endurance training. In addition, it burns more calories with a lower perceived exertion rate.
Industry leader in the manufacturing and distributing of quality and adaptable metal, wood or plastic lockers as well as any kind of storage solutions.
Luxury fitness furniture made from natural materials which blend into any home environment as a piece of furniture. NOHrD products are more than exquisite pieces of sports equipment- they embody all aspects of functionality, design and sustainable manufacturing. This exclusive fitness line includes cable station, workout benches, wall bars and free weights manufactured with wood from renewable forests in Germany and are available in ash, oak, cherry and walnut wood, all with optional artificial or genuine leather upholstery.
Engineered to activate the body's natural reflexive response to vibrations, the Power Plate platform moves 25 to 50 times per second to engage muscles in a consistent and controlled manner. Linked to a wide range of health and wellness benefits such as strength, balance, flexibility, weight loss, improved blood circulation, pain reduction, detox, stress relief for professional sports teams, medical facilities, health clubs, studios and individuals.
Industry leader in producing recycled rubber indoor sports surfacing such as running tracks, acoustic underlayment, vibration isolation products, and turf underlayment .Pride holder of the GreenCircle Certified of sustainability standards. Committed to reinventing industry standards for innovation and design to offering eco-friendly quality products.
WaterRower rowing machines have been manufactured with the utmost care and passion for detail for more than 25 years combining style, design, craftsmanship and sustainable materials to cater the most excellent rowing simulation machine.
Since 1964, it has been manufacturing traditional Finnish saunas, steam rooms, sauna heaters, floor kits and accessories. Traditional saunas help improving health and well-being naturally by increasing blood flow, releasing toxins and impurities and reducing the risk of cardiovascular diseases.
Their passion for positive transformation of body and mind through conscious movements led them to become the world's largest supplier of Pilates educational equipment and materials. They were the first company to substantially update Joseph Pilates equipment by merging biomechanical engineering and technology.
Gibson is the reference brand in equipment and accessories for sports, artistic, ballet and Parkour gymnastics. Gyms, dance academies and entertainment centers around the world endorse the quality and safety of their equipment and supplies.
Develops the most versatile and balanced free weights line. NuBells' circular design evenly distributes the weight around your entire hand removing stress and tension on the wrist and/or elbow. Aimed with human biomechanics in mind and ergonomically optimal.
Premium company in the manufacture of high quality free weights. Experience, innovation and endless research develop this innovative line of dumbbells with comfortable storage and superior aesthetics.
It incorporates basics of boxing and kickboxing to an innovative training experience, the FOCUSMASTER® G-1000 combining intervals of strength and impact exercises in a fast and effective training program.
Worldwide reference in corporate wellness products and pioneer incorporating active lifestyle into workplace. Designs and manufactures fitness equipment well-suited with professional day-to-day activities such as treadmills or desktop bicycles.
It has revolutionized the world of interactive fitness with its simulated training routines. Creators of the first boxing simulator and pioneers of the "Exergaming" sector. Their equipment adapts to all type of public, for that reason they are chosen by commercial gyms, schools, universities, hotels, cruises, military bases, among others.
Design and manufacture cardiovascular aquatic equipment where innovation, quality and commitment with health are result in the most complete range of aqua bikes, treadmill and elliptical designed to practice physical exercise on water in hotels, rehab and fitness centers.
Suppliers of artificial turf, sports networks and all kinds of products for baseball and softball, professional or amateur. It lines of products are extended to gymnastics, physical education, strength and conditioning equipment.
Manufactures and distributes high quality floors made mainly of recycled rubber and other environmentally friendly compounds. Available in rolls, mosaics or mats with an infinite combination of colors that adapt each shape and surface.
Pioneers in the manufacture of modular sports surfaces in the United States. Its sports mosaics have the advantage of easy installation and maintenance in contrast to its great durability and high performance.
It offers the best in sports surfaces: the best materials, the best methods and the best adaptability for each project. Experts in tennis courts, athletic tracks, golf, among others. NGI Sport supports the quality and adherence of its sports surfaces in the thousands of installations made throughout the American territory.
Leading sport flooring manufacturer and supplier for all types of sports facilities. Signature was a supplier of the London Olympic and Paralympic Games in 2012.
Gym flooring and interactive solutions for the fitness industry that combines supreme materials, biomechanical innovation and interactive technology with customizable inspiring designs.
Am-Finn offers steam rooms and saunas for all types of wellness facilities be it home, gyms, clubs or spa center. A premium technical support on installation and civil work label it as the best choice for architects and designers.
Exercise pool, swim spa and hot tubs, great for relaxation, hard training or family fun. All in one. Thanks to its Swim Jets System you could adjust the flow rate according to the type of activity do you want to perform.
Life Floor is a foam-rubber flooring system designed for use in wet areas with barefoot traffic. Created as an alternative to concrete and other conventional materials, Life Floor is the only safety surface specifically designed and engineered to perform in aquatic environments.
It offers a wide range of surface options for the sports and entertainment industry. Its wide variety of products includes tiles, paving stones, high traffic mats and competition track systems in accordance with the IAAF. It also provides materials for safety coatings poured in-situ.